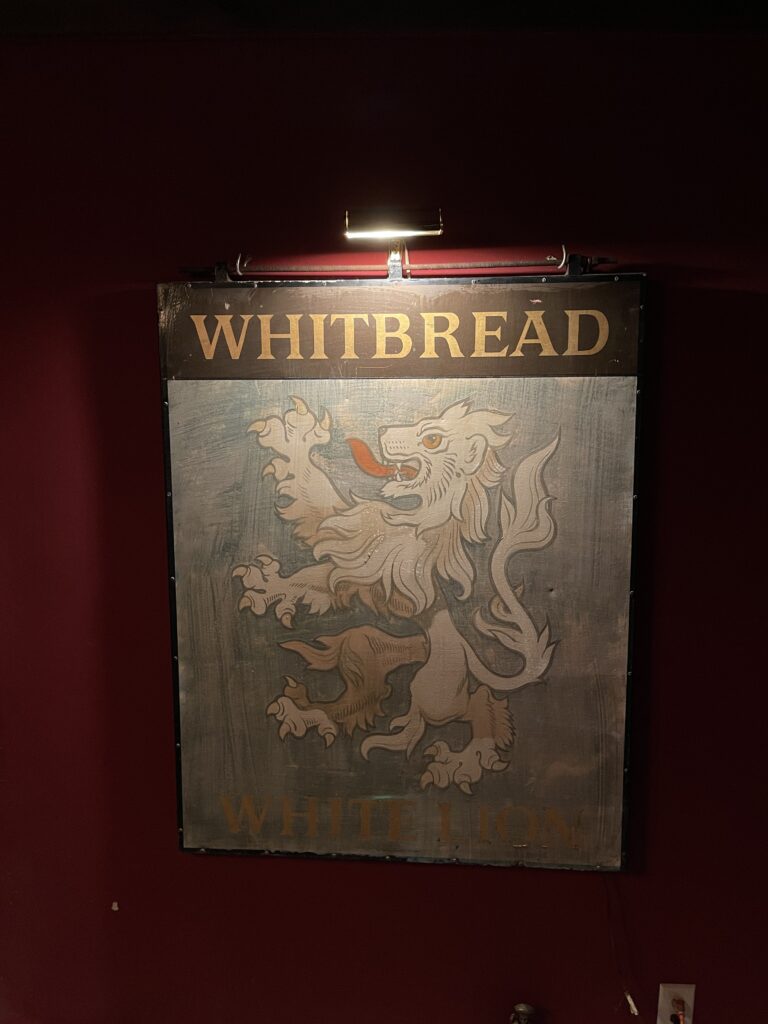 Authentic. Classic. British.
We always appreciate good reviews, and our customers and loyal patrons are really more than just friends. We were surprised and gratified when Ashley and "Only In Your State-Oklahoma" pronounced us as the most authentic British Pub in Oklahoma, and our Fish and Chips as the "best of your life" in her article, "FOR THE BEST FISH AND CHIPS OF YOUR LIFE, HEAD TO THIS AUTHENTIC BRITISH PUB IN OKLAHOMA". We are truly more than pleased! We try our best to provide each patron with an experience different than what you would find in other bars and restaurants. We truly are authentic, from the food to the decor, and the no-rush atmosphere. So if you have a minute, read Ashley's article about the Pub published online on March 14, 2022, on www.onlyinyourstate.com/oklahoma. Thank you, Ashley!
An excerpt follows:
"From the atmosphere to the food and drinks, everything about this place feels like you're in England rather than the Sooner State. And if you are a fan of Fish and Chips, you're in luck because they serve some of the best we have ever tasted. But don't just take our word for it. White Lion has a 4.7-star review rating on Google and Facebook with raving comments about the Fish and Chips and pretty much everything else about this place. Everything about this place screams England, and the atmosphere is hard to beat. You'll feel transported overseas, and we think you'll fall in love with this place as much as we have."
APRIL, 2022
Thank You "Best Things Oklahoma" for including us in your "THE 7 BEST PUBS IN OKLAHOMA!" list for 2022! We appreciate the recognition and your kind words, "The White Lion Pub has been providing an authentic English pub experience in South Tulsa for years. If you've never had a Cornish pastie, you should put it on your bucket list." www.bestthingsok.com We agree and hope that our guests come back and try every authentic entree we serve, along with a White Lion Brown Ale, our very own Brown Bitter, or any of our ales and mixed drinks. Non-alcoholic beverages are a staple too! You can't leave without a delicious dessert, so eat accordingly!
OCTOBER, 2022
TULSA'S OWN BRITISH PUB OWNER MOURNS QUEEN ELIZABETH II
The owner of a British pub in Tulsa is mourning the loss of Queen Elizabeth II, grateful that the monarch was surrounded by her loved ones at her death. Elizabeth "Betty" Southard, 89, came to Tulsa from her native Liverpool, England, in 1957 and started the White Lion Pub with her son, John Southard, in 1999. She was following the news of Queen Elizabeth II's being ill since Thursday morning and learned of her death while eating lunch at home. "I was shocked when I heard there was grave concern from her doctors." Southard said. "I'm just pleased that she didn't linger for days. I think that she passed quietly with her family around her, so that was wonderful." A life-size cutout of Queen Elizabeth II greets customers at the entrance of the White Lion Pub near 71st and Yale Avenue. A framed letter signed by the queen to Southard and her husband on their 60th wedding anniversary in 2017 adorns the entrance of the restaurant and sitting in the "Winston Churchill Room" at the pub, Southard reflected on memories of the Queen's life. She was still in England when Elizabeth was crowned queen in 1952, and she remembers being grateful that Elizabeth had Phillip when she was crowned. "She was barely even married when this huge undertaking was done. Having grown up during World War II just as I did, I think she was well prepared to take over. I think also Phillip was a rock for her. The two of them together were great. There were so many times she leaned on him." Southard saw the queen several times in England. "It's so upsetting because she's been such a matriarch and gracious lady. The anguish that she has been through and defeated, she has handled it well. She had dignity, and it's sad to see her go. I don't think we realized how much the world really loved and respected her. She was a presence." Queen Elizabeth II died at her beloved Scottish estate, Balmoral Castle, and Southard said she was happy that the queen was somewhere she loved. Looking ahead to King Charles III's reign, Southard said she believed he will carry on Queen Elizabeth II's work well. The White Lion has been a place for British Tulsans and Anglophiles to gather for over 20 years.
NOVEMBER, 2022
30 BEST RESTAURANTS IN TULSA FOR 2023
Thank You Family Destinations Guide for including the WHITE LION PUB in your list of Top Rated Places To Eat in Tulsa for 2023. We agree that the Yorkshire is a great choice for someone who loves "incredible meat flavors in a crumbly pastry that will make your palate go crazy for sure." Your comment, "This place is the epitome of fun, trust me." is exactly what we strive for. Thank you!
JANUARY, 2023
5 BEST PUBS IN TULSA, OK
Thank You KEV'S BEST for placing the WHITE LION PUB on your list of 5 BEST PUBS IN TULSA, OK FOR 2023! "The White Lion delivers an authentic, quality, and top-rated pub experience. Ever since 1998, the pub is known for its dynamic and musky ambiance. They are the premiere location for relaxation and destressing with a pint of beer. Moreover, they have skilled and friendly staff ready to serve customers. The menu is also personally curated to fit seasonal flavors. In addition, they are an award-winning bar pub and are a member of The British Institute of Innkeeping.